It's exhausting. Another year, another scourge of politicos dehumanizing queer people in order to score points with the worst dreck of humanity, their dictums bordering attempted genocide. There have so far been 491 bills advanced in U.S. state legislatures targeting LGBTQIA+ freedoms. 45 have been passed and enacted. Many transgender Americans are becoming refugees in their own country. The human rights of queer and transgender people are also under sustained attack elsewhere throughout the world.
But we are stronger than their hate, and June is our month. Must we remember that Pride began as a riot, and our demands for equality, equity, bodily autonomy, and social justice have not yet fully been met. So we remain loud. Action takes many forms, but the most foundational of all is to continue on as the best version of ourselves, and to never allow ourselves to be silenced.
Celebrate Pride loud this year, well beyond the month of June. The joy of self-actualization is a blazing flame that cannot be washed over by darkness.
Sublight Games is a studio led by two transgender women. Our very motto is Wargaming is for Everyone.™ We understand the power of play and the human affect of storytelling. Stardust is an unabashedly queer coded property, and we are proud of that. We are inspired by all sorts of queer storytellers, creatives, and gamers that always have something meaningful to add when they come to the table, whether they are playing our product, or any other.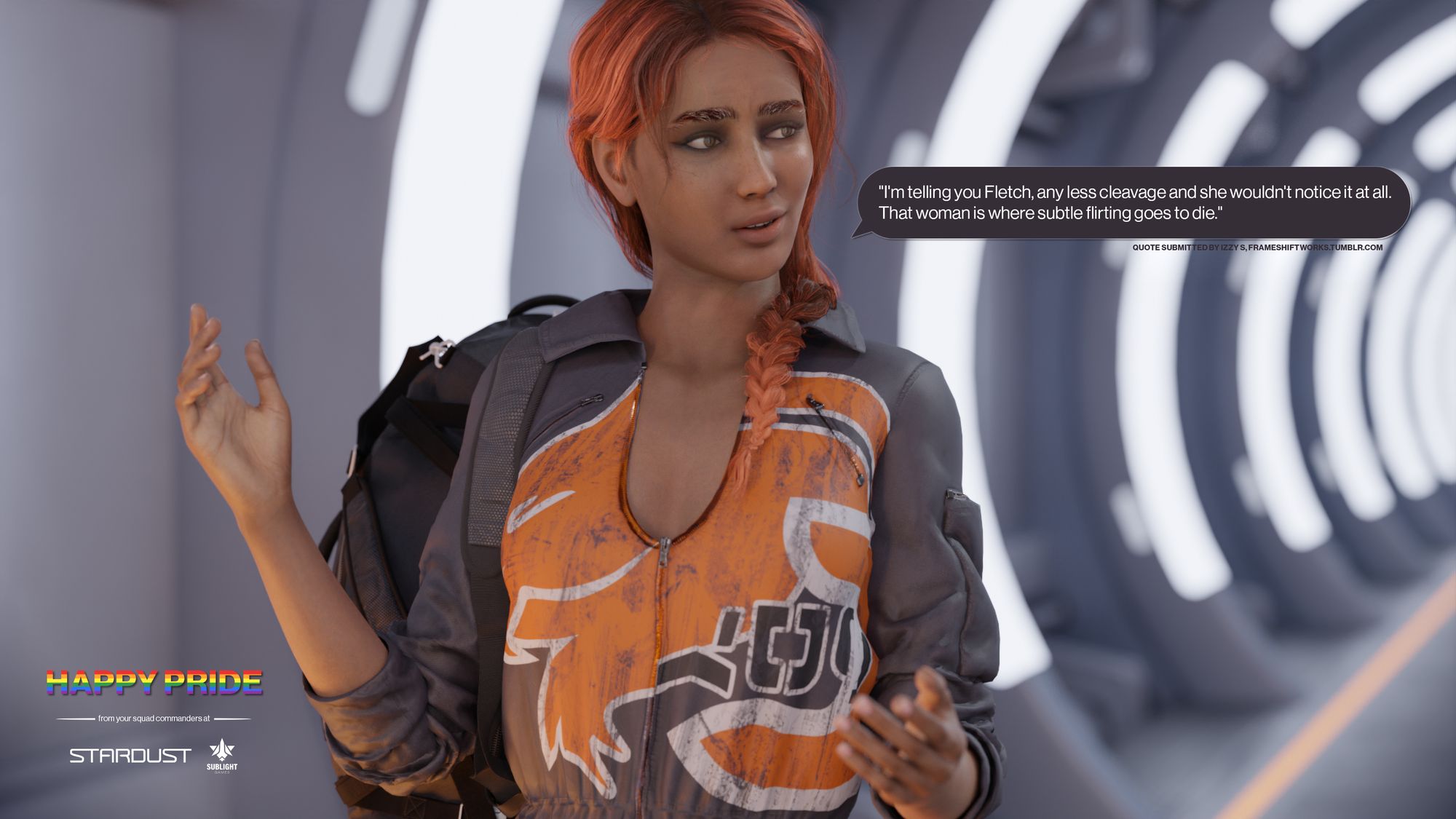 Sublight Games would like to wish our LGBTQIA+ friends and allies a joyful Pride Month, and the best of health and luck in these troublesome times. Always remember that you are enough, and that we are all just stardust.
Best,
— Faith & Rosalind